Dermal Fillers
Conveniently located to serve the areas of Walnut Creek, CA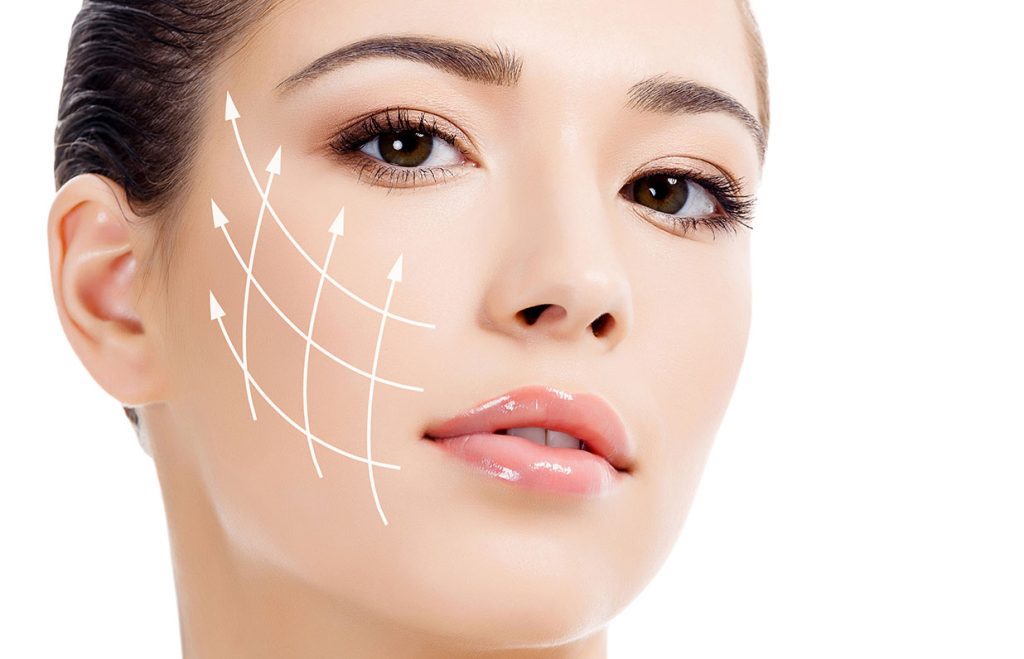 The most popular dermal fillers available are hyaluronic acid (HA) fillers. HA is a natural substance produced by the body to cushion and hydrate tissues. In an injectable filler, HA's role is to plump, volumize and lessen the appearance of facial lines and wrinkles. To reduce signs of aging and highlight their most radiant features, many people choose a dermal filler procedure. But which ones do they choose for their glow-up?
Juvéderm and Restylane are two of the most popular and well-known dermal filler ranges. They offer tailored formulations to suit individual requirements, with different products to treat the nasolabial folds, marionette lines in the mouth area, sagging jowls, and hollowed temples. Providers can also create striking facial contours by accentuating the cheekbones. What's more, one of the most popular formulations on the market today, Restylane Kysse, provides volume and contour for eye-catching, enticing lip volumization.
Evolved Medical, Walnut Creek's premier anti-aging and wellness clinic now offers HA fillers from the Juvéderm and Restylane ranges. Functional Medicine physician Amit Rajguru, MD and his staff provide facial fillers to help his patients achieve their aesthetic goals and live confidently! If you're interested in finding out more about facial rejuvenation with fillers, please get in touch with us. To book a personal consultation with Dr. Rajguru, complete our convenient contact form or call (925) 433-8444.
About HA Fillers
If you have ever wondered how to achieve natural-looking facial volume and contour, look no further than dermal fillers! HA-based fillers like Restylane and Juvéderm are the most commonly used fillers in the United States. (1) They're versatile, avoid costly surgery, and provide long-lasting results to thousands of people every year. 
In its natural form, HA is present in joints and other tissues. It provides structure, moisture, and volume to skin. But as we age, the body gradually starts to produce less of it. As HA concentration within skin diminishes, we become more prone to wrinkles and lines (known collectively as rhytides). (1) Similarly, facial fat pads beneath the skin "reorganize" themselves the older we get, resulting in volume depletion in the temples and cheeks.
What Can Fillers Do?
Correct moderate to severe facial rhytides
Augment cheekbones and boost cheek volume
Reduce the appearance of troublesome nasolabial folds
Augment chin shape to balance the lower face
Reduce hollowing of the temples
Improve overall facial symmetry
Fillers are injectable gels made of cross-linked hyaluronic acid molecules. These cross-links serve to extend the effects of the filler, meaning results last longer. Each formulation has an optimal use area, and may be injected at varying depths into the skin to obtain volume or rhytide reduction. With a tailored dermal filler procedure, patients can target specific areas of the face that have lost volume over time, reducing wrinkles and lines, and creating the most aesthetic facial profile!
Juvéderm
The Juvéderm family of fillers is well-known to many, and a common sight at cosmetic surgery offices and med spas across the country. And, it's been around for quite a while! Gaining FDA approval in 2016, Juvéderm has produced effective facial rejuvenation results time and time again.
Cross-Linking Technology
Like most HA fillers, Juvéderm gel contains cross-linked chains of hyaluronic acid for lasting results. This is a technology known as Hylacross where there are more high molecular weight molecules in the formulation, and Vycross when there is a mix of high and low molecular weight chains. This prevents the body from absorbing the HA as quickly, so you can enjoy your results for longer.
Patient Comfort
Juvéderm with " XC" in the name contains 0.3% lidocaine to numb the injection site. This formulation means patients experience significantly less injection pain. (2) 
Juvéderm Products
The Juvéderm range of fillers includes the following.
Juvéderm: The original HA formulation.
Juvéderm Voluma XC: Deep correction of age-related volume loss in the cheek area. Also used to augment the chin region, providing volume and symmetry.
Vollure XC, Juvéderm Ultra XC, Juvéderm Ultra Plus XC: Correction of moderate to severe nasolabial folds. Vollure, Ultra XC, and Ultra Plus XC all have slightly different molecular weights, molecular sizes, and viscosity. This means exactly the right formulation can be chosen for each individual.
Juvéderm Ultra XC: As well as correcting nasolabial folds, Ultra XC can also be used to accentuate the lips and the surrounding area.
Juvéderm Volbella XC: Used to volumize the lips and correct lines in the perioral area.
Juvéderm Volux XC: For moderate to severe jawline definition loss.
Research has continually shown that Juvéderm gets great results. Procedures are safely and expertly performed and their aesthetic effects are dramatic. Fillers are also considered one of the most effective ways to correct mild skin laxity and mild-to-moderate volume loss. (2)
Restylane
Restylane was actually the first HA-based filler to be approved for use in the United States. (3) This collection is another winning combination of scientific innovation and facial rejuvenation expertise. 
Long-Lasting Results
Like Juvéderm, Restylane is composed of cross-linked HA molecules, meaning results can last for many months, sometimes well beyond a year with routine maintenance treatments! Restylane fillers may also contain lidocaine for patient comfort.
Restylane Products
The Juvéderm range of fillers includes the following.
Restylane: The original Restylane formulation for deep correction of moderate to severe wrinkles and lines. Restylane-L contains lidocaine.
Restylane Lyft: Multifaceted uses including moderate to severe nasolabial folds, cheek augmentation, and augmentation of the mid-face (from the eye corners to the corners of the mouth).
Restylane Silk: Can be used in lip augmentation and perioral wrinkles around the mouth.
Restylane Refine: Corrects moderate facial wrinkles and provides moderate lifting.
Restylane Defyne: Correct deeper rhytides and adds tissue volume. Also used in chin augmentation to improve chin projection.
Restylane Contour: Augments the cheeks and corrects mid-face contour and asymmetry issues.
Restylane Kysse: Plumps and accentuates the lips. Also used to correct perioral wrinkles in the upper lip region.
What is Restylane Kysse?
Restylane Kysse is one of the most effective non-surgical ways to gain lip volume! Using patented XpresHAan technology, this HA filler is ideal for patients with thin or very thin upper and lower lips. As well as accentuating the lips, Restylane Kysse can also be used to correct lines around the mouth. Research shows that Restylane Kysse produces significant aesthetic improvement and subsequently, high patient satisfaction rates. (4)
About XpresHAn Technology
XpresHAn is the newest innovation in HA filler technology. This unique cross-linking process, also used in Restylane Refyne and Restylane Defyne, means the filler can be customized to meet individual patient needs. In these "next generation" HA fillers, HA chains vary according to the formulation, tailoring the product to the tissue characteristics of each treatment area. Alongside Restylane Refyne and Restylane Defyne, Restylane Kysse uses XpresHAn Technology, creating a smooth-consistency gel. When injected into the treatment area, it produces durable, natural-looking results. (4)
Interested in enhancing your results? Inquire about the PRP Facelift for Women or the PRP Facelift for Men at Evolved Medical!
Candidates for Dermal Fillers
Almost anyone is a good candidate for facial rejuvenation with HA fillers. Both Restylane and Juvéderm are indicated for patients over the age of 21 and are suitable for all Fitzpatrick skin types. Patients with moderate to severe facial rhytides and volume loss may seek HA fillers to correct these age-related changes and improve their overall facial aesthetics. Dermal fillers may not be suitable for you if you:
Are pregnant or breastfeeding
Are allergic to lidocaine
Are hypersensitive to any other filler ingredients
Have experienced a severe allergic reaction (anaphylaxis)
Have an active skin infection or inflammation
Have any serious health such as an autoimmune disorder
Personal Consultation
A personal consultation at Evolved Medical gives our patients the opportunity to discuss their specific facial rejuvenation requirements with Dr. Rajguru. And, after taking some brief details about your medical history, he will perform a physical examination of the facial tissues and bone structure. During this evaluation, he will note the areas you wish to treat and pay close attention to your skin's flexibility and general condition. Toward the end of the consultation he will use this information to provide you with personalized filler options in the Restylane and Juvéderm ranges.
Cost of Dermal Fillers in Contra Costa County, CA
The cost of facial rejuvenation with Restylane or Juvéderm heavily depends on what you would like to treat, where the issues of volume loss and rhytides are, and how many units of the product are used in total. Because of these factors, the cost of treatment will vary. Get a quote from us by first booking a personal consultation at our Walnut Creek location, less than 20 miles from Oakland and less than 30 miles from other cities in the Bay Area. Call (925) 433-8444 or message us to book an appointment.
Look out for our latest treatments, and learn more about the amazing effects of our Laser treatments, hormone replacement therapy and PRP treatments at Evolved Medical by reading our blog.
References